About us
DestroUSA crushing sites is a project of European provider of bulk building material seated near from Prague, Czech Rep., in cooperation with Austrian producer of crushing machines. We have more than 25 years experience in branch. We are originally producer of slag gravell, but we are expanding our range e.g. with the production of concrete and other services.
Our company is owned and operated by the Karas family. Our credo is reliability and responsibility. We are also awarded by Czech Ministry of Industry. For more details, please visit our website at www.destro.cz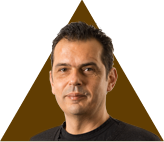 Stefaninventor of the machine
Stefan Hartl is from Austria. He is well known as enterpreneur and inventor of jaw crushers, screens, separators and other material processing machines. His machines are serving in slag crushing/recycling and scrap recovery branches. Stefan speaks German and English.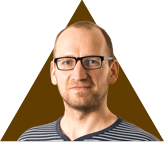 Zbyněktechnological guru
Zbyněk Karas is the one in our team who knows how to handle the material. Zbyněk speaks natively Czech and fluent English. He lives in Prague, but he travalled the world before he started his career in slag crushing. His company Destro also provides a closed material chain for the most important czech foundries and metalworks that involves waste processing and material delivery.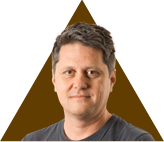 Markbusiness expander
Mark is educated in Economics and Informatics. Prior to DestroUSA, Mark was working 15 years for a global player in different fields of industry and different countries. For the last 5 years he ran his own start up business in the area of sustainable industry, recycling and rental of crushers. He is a very well experienced Managing and Finance Director and participated in many Changemanagement, M&A- and start up projects. Mark is married and has two kids, he worked in Singapore, Hungary, Greece, UK , USA and is now based in Vienna/Austria.